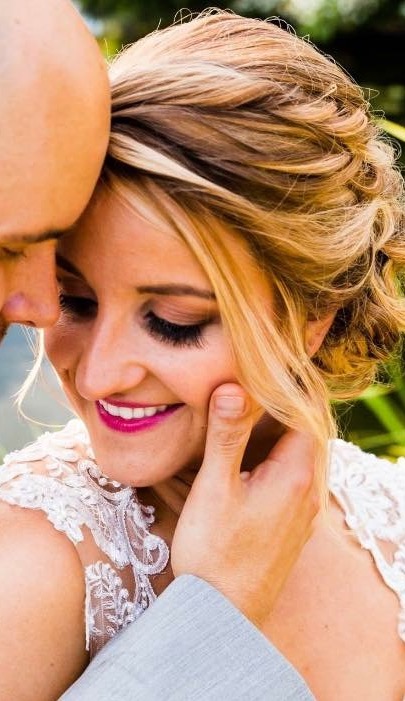 *Prices on this page reflect the $15 on location fee added to each service (excluding trial prices).
When booking wedding services, bride must sign and abide by Reed Hairstyling's wedding contract, which will be emailed to her in its entirety. Contract stipulations include, but are not limited too:
Parking/valet must be paid for by the bride for every artist/stylist

On location wedding services will have an additional $15 added onto every service. (i.e. Updo $80 - Updo on location $95) If the wedding location is outside the 10 mile radius of the salon (3355 N Lincoln Ave., Studio 20), the on location fee will be $20.

A non-refundable deposit of the brides complete services (i.e. trial hair/makeup + day of hair/makeup) must be paid to hold the date of the wedding for her and her guests. This deposit must be paid at the brides trial appointment or before.

A fee of $100 will incur for every additional stylist/artist hired. Two stylists/artists are included with the prices listed.

To keep on a timely schedule, we will prepare a wedding day beauty schedule that will be approved prior to the wedding. If a guest requires more than the allotted time for the service requested/scheduled on the final schedule, an additional $15 per 15 minute increments will incur. If a significant amount of time is needed after the scheduled day or the bride would like an artist to come back at a later time for touch ups, a fee of $100/hour can be added.

You have up to the week before the wedding to make adjustments to the appointments being made with your guests. Once the final schedule is made the week of the wedding, any additional services requested the day of the wedding will be allowed only if time permits.

All payments must be made prior to or on day of the wedding. Cash, check, and all major credit cards can be taken as payment.
*Please note that the brides services are different because they include extra time for the brides services, added services, scheduling the entire party, etc.